Favourite Sets of 2021
Every DJ has a cache of their own favourite sets that they have played. 2021 was still very much on the throes of the Coronavirus pandemic, but despite not being able to hit live venues for much of the year, opportunities to engage and entertain audiences came with new innovative ways to share DJ sets.
The most popular way was to participate in livestreams and continue to knock out DJ mixes via platforms such as Mixcloud.
Here are my three favourite sets I have been able to play in 2021, two of those being livestreams and the last being an incredible initiative set up Criztoz Crizto to bring the community of DJs who play on 45's together.
Good On Paper - The Shop Sessions
In a record shop in Stroud unable to fully open it's doors to the pandemic, local DJs were brought in to record vinyl sets in a safe secure, closed door environment. You could have a nice cup of coffee while shop propreitor Tom Berry would be grinning in encouragement and cracking out the dad dances from behind his shopkeepers perspex.
Here is my set from that session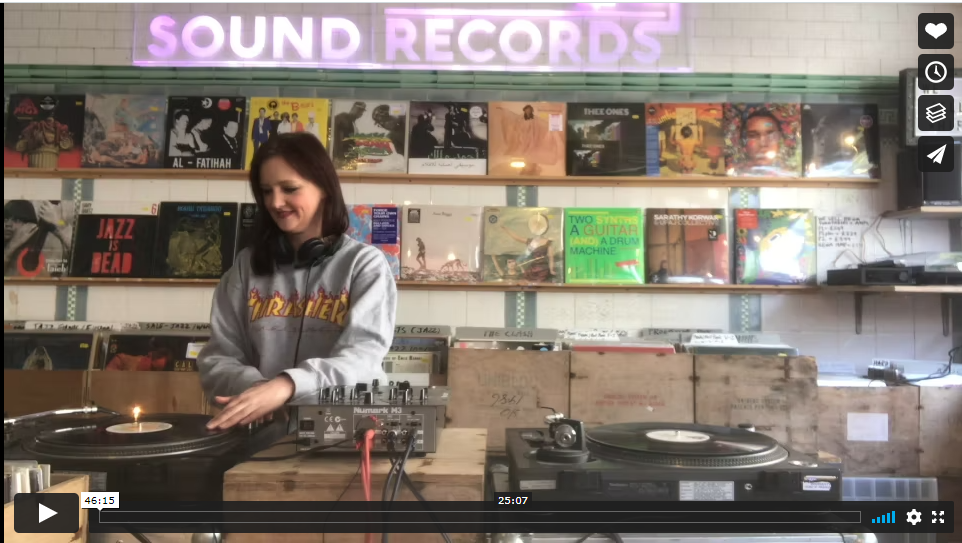 45 Day Mix
May 4th has now become 45 Day. I had the pleasure of joining a community of super talented DJs who painstakingly crafted sets from their very favourite 45's. It was fantastic to see a community of DJs come together for this, with everyone sharing each others mixes and posting comments of encouragement - I sincerely cannot wait to start working on the next 45 day set!
Listen to my 45 day set on Mixcloud
Live From The Groove - International Womens Day 2021
Live From The Groove was a true gem of a livestream that responded to the pandemic by approaching some of the very best vinyl DJs from all over the world.
I was asked to create a set that encapsulated a vinyl set that captured the essence of female empowerment. I chilled out, I had a glass of wine and let the records roll.
Watch the recorded session and view the tracklist here
Here's to 2022, and I certainly hope to see you on a dance floor soon!
Peace
DJ Elle B
Copyright The Sunken Foal